Have a look through our drinks and pizza options - we'll come to your table to take your order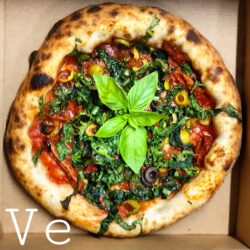 butternut squash and mushroom
Vegan Pizza
£7.50
(Local)
(Vegan)
Butternut squash base with 'local Oyster Mushrooms' @nottinghamverticalfarm with slow roasted garlic, black olive tapenade, sweet red peppers and fresh basil!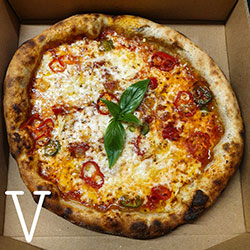 4 cheese and butternut squash
Vegetarian Pizza
£8.00
(Local)
Pecorino romano, mozzarella, massadam and cheddar with butternut squash base and fresh basil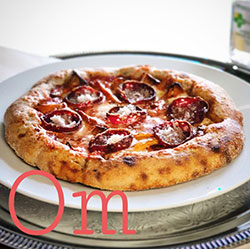 Ham and Mushroom
Meaty
£8.50
(Local)
wiltshire cured ham with local oyster mushrooms, Pecorino Romano and mozzarella on a creamy wild mushroom base with fresh basil

Endless Summer
4.5%
Black Iris Brewery
£3.70 pint
(Local)
(Vegan)
An American hopped session IPA using Mosaic and Simcoe hops.

Kipling
5.2%
Thornbridge Brewery
£4.00 pint
Golden blonde beer with an exquisite passion fruit, gooseberry and mango aroma. An initial sweetness and full body are balanced by a lasting grapefruit-like bitter finish.

Citra
4.2%
Oakham Ales
£3.60 pint
The original UK Citra. In 2009 on his annual hop sourcing visit to the USA, Oakham's Brewing Director John Bryan discovered an exceptional new hop variety. He rushed it to the UK, ensuring that Oakham Ales were the first UK brewery to brew a beer with 100% Citra hops and maintaining Oakham's reputation for pioneering innovation.

Market Porter
4.5%
Thornbridge Brewery
£3.80 pint
Named after our new pub in York - The Market Cat. Market Porter is decadently smooth and creamy. Expect coffee and chocolate character, balanced with a light roastiness.

Metronome
4.0%
Pentrich Brewing Co.
£3.80 pint
(Local)
(Vegan)
A punchy pale ale packed full of Simcoe, Chinook and Mosaic hops, which provide bold fruity flavours of blueberry and mandarin, alongside some light pine notes, all over a light bitterness on the finish.

Snake Eyes
3.8%
Black Iris Brewery
£3.40 pint
(Local)
Always on, always great, this sesssion ale will be a pleasant surprise for anyone who was going to ask for Harvest Pale.

Buxton Gose
3.5%
Buxton Brewery
£5.00 pint

Apricot Wheat
5.0%
Shiny Brewing
£4.80 pint
Fruity, bright and a little bit tart, an unconventional wheat beer brewed using German hefeweizen yeast and apricots. Supplied with a litre of red berry coulis to dress the glass on service for a fresh sweet fruit flavour and a bit of fun!

Jaipur
5.9%
Thornbridge Brewery
£5.20 pint
Hopped with Chinook, Centennial, Ahtanum, Simcoe, Columbus and Cascade with a malt bill of Low Colour Maris Otter.

Fallout
4.2%
Shiny Brewing
£5.00 pint
(Local)
(Vegan)
(Gluten free)
Smashable session pale hopped with Citra, Mosaic & Simcoe & gluten free

Krombacher Pils
4.8%
Krombacher Gruppe
£4.50 pint
(Vegan)
The official description says stuff like "A pearl of nature", and "unmistakable taste adventure". It also says "a genuine premium pilsner beer with an alcohol content of 4.8 %", which is less poetic, but a lot more informative.

Staropramen Premium
5.0%
Pivovary Staropramen
£4.20 pint
Barva, pěna, vůně a chuť vytváří unikátní senzorický profil tohoto spodně kvašeného ležáku uvařeného z 2 druhů sladů a 5 druhů chmele, včetně žateckého, který je srdcem tohoto piva. That's easy for *you* to say.

Leffe Blonde / Blond
6.6%
Abbaye de Leffe
£6.30 pint £4.20 two thirds £3.15 half
A thirst-quenching aperitif, for those relaxing moments with friends and family. (If you need to be drunk to be around your friends and family)

Founder's Reserve
4.5%
Symonds
£3.60 pint
(Vegan)
(Gluten free)
Blended from the finest Herefordshire apples including Dabinett & Michelin varietals; resulting in a characteristically fresh, crisp, fruity cider, with a high degree of complexity and depth of character coupled with Symonds rich heritage from a golden age of traditional Hereford cider making.

Belgian White
5.4%
Blue Moon Brewing Company
£5.20 pint
Blue Moon Belgian White, Belgian-style wheat ale, is a refreshing, medium-bodied, unfiltered Belgian-style wheat ale spiced with fresh coriander and orange peel for a uniquely complex taste and an uncommonly smooth finish.

Carling
4.0%
Molson Coors (UK)
£3.50
Carling, Britain's best selling lager for over three decades, which is either good or bad depending on where you stand on popular things

Apricot Wheat
5.0%
Shiny Brewing
£4.80 pint
Fruity, bright and a little bit tart, an unconventional wheat beer brewed using German hefeweizen yeast and apricots. Supplied with a litre of red berry coulis to dress the glass on service for a fresh sweet fruit flavour and a bit of fun!

Guinness Draught
4.2%
Guinness
£4.20 pint
Swirling clouds tumble as the storm begins to calm. Settle. Breathe in the moment, then break through the smooth, light head to the bittersweet reward. Or just chug it down wearing one of those massive felt hats, your call

Draught Cyder
5.5%
Aspall Cyder
Mid straw colour and a refreshing medium dry cyder with a floral/appley aroma, especially Russet.

Old Rosie Cloudy Cider
6.8%
Westons Cider
£4.20 pint
(Vegan)
(Gluten free)
Old Rosie is Weston Cider's flagship traditional unfiltered cloudy cider, matured in oak vats with an ABV of 7.3% (they're lying here, it's 6.8%) "Golden Scrumpy" Mid golden and straw-like in colour, Old Rosie is a cloudy, medium-bodied fruity cider that has a wonderful aroma of wild berry-fruits, honey and vintage cider-barrels.

A sweet but incredibly refreshing Perry with a glorious fresh-tasting pear flavour and a wonderful pear aroma.

Abrahalls AD Dry Still Cider
6.0%
Celtic Marches
£4.00 pint
Skilfully crafted cider is a well rounded, easy to drink, still dry cider. Made on our Herefordshire farm from 100% cider apples. An intense heady aroma of crushed apples on the nose, natural golden colour, dry but smooth on the palate leaving a clean aftertaste. Made from a blend of bitter sweet and sharp cider apples.

Amnesia
7.2%
Scrumpy Wasp
Amnesia 6.8%alc A connoisseur's cider, medium dry, created from a blend of both bittersweet and dessert apples selected for their traditional flavors and soft tannins with a crisp dry aftertaste. A cider not to forget !

Rhubarb Cider
4.0%
Lilley's Cider
We have expertly blended our crisp Somerset cider and tangy rhubarb to make this taste sensation. Sweet & full of rhubarb flavour with a tart edge.

Thundering Molly
5.2%
Celtic Marches
£3.80 pint
(Vegan)
(Gluten free)
Beautiful to the core, our medium cider is far from mediocre. Molly is a meticulously balanced cider with a golden glow. This scrumptious sip is smooth, well rounded and has a wonderful apple nose; a signature quality of our homegrown Herefordshire Cider apples. Molly's bittersweet and bittersharp mash includes Dabinett, Harry Masters, Ashton Bitters and Three Counties.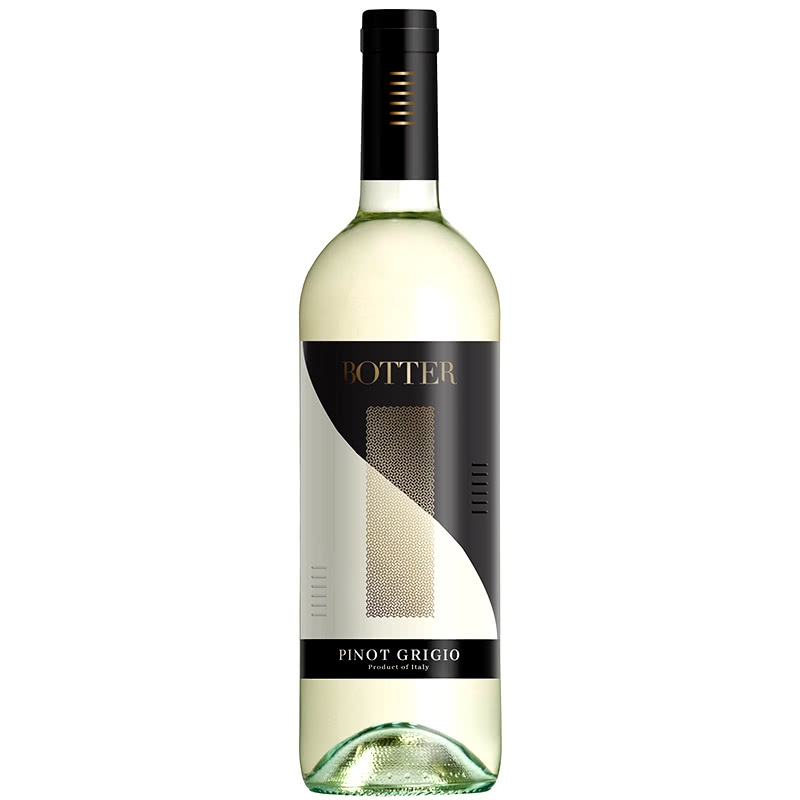 Pinot Grigio
Botter
£3.20 / £4.30 / £5.50 / £15.50
12.0% ABV - Fresh Pinot Grigio with good weight and balance. Stone fruit characters and hints of white flowers are present.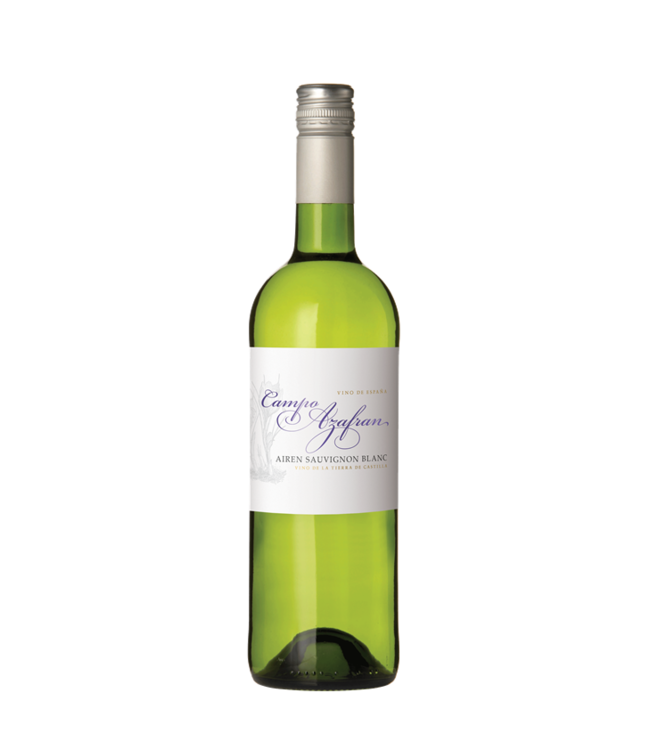 Airen Sauvignon Blanc
Campo Azafran
£3.20 / £4.30 / £5.50 / £15.50
(Vegan)
(Gluten free)
11.0% ABV - This modern, crisp white demonstrates bright citrus characteristics on the nose, while offering deliciously vibrant apple fruit flavours and a zesty twang courtesy of the Sauvignon Blanc on the palate. A long clean finish with hints of grapefruit.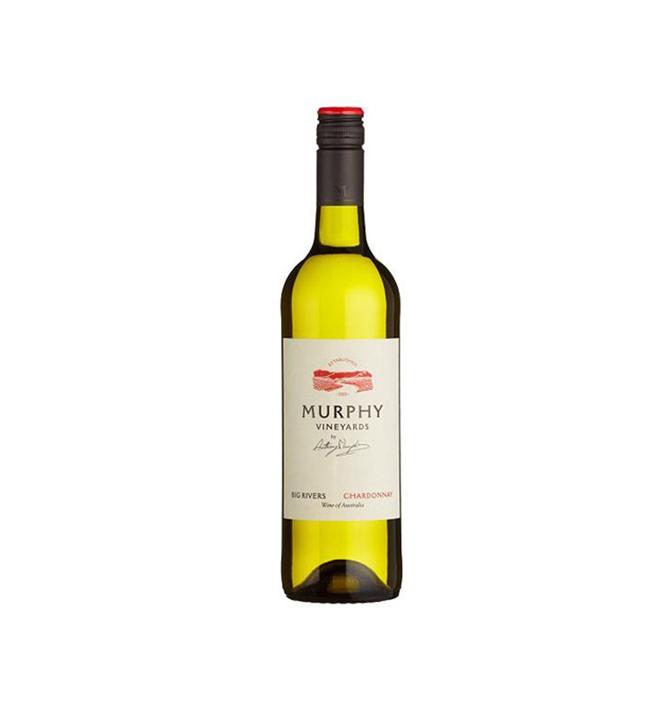 Big Rivers Chardonnay
Murphy's Vineyard
£3.30 / £4.50 / £5.60 / £16
13.0% ABV - No oak was used in either fermentation or ageing, giving a wine of great freshness, with stone fruit aromas to the fore. In the mouth it has a fresh peach quality backed by juicy acidity, and the long finish is a pleasant surprise. Enjoy it in its youth.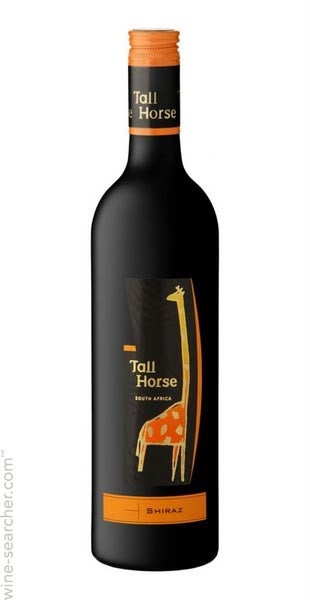 Shiraz
Tall Horse
£3.10 / £4.20 / £5.40 / £15.20
(Vegan)
(Gluten free)
13.5% ABV - A dense ruby red with a bright strawberry rim bursting with blue and blackberry aromas and flavours integrated with peppery high notes that end gently with succulent fruit intrigue.
Mountain Range Merlot
Concha Y Toro
£3.20 / £4.30 / £5.50 / £15.50
13.0% ABV - The perfect food match for this Merlot would be with tomato sauces, grilled meats or hard cheese. That sounds like a pizza, does that
White Zinfandel
Willowood
£3.40 / £4.50 / £5.70 / £16
10.0% ABV - A lively fruity rosé wine with aromas of red summer fruits and an attractive crisp sweetness on the palate.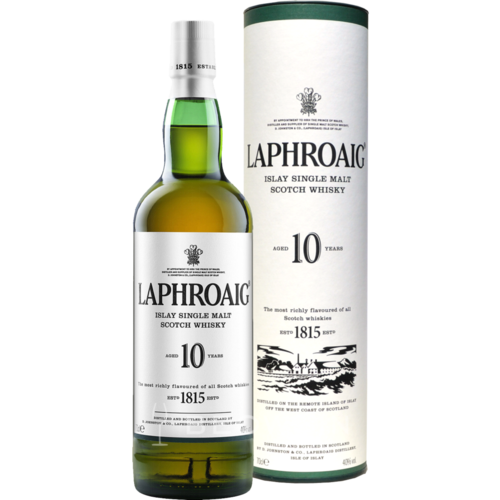 10 Year
Laphroaig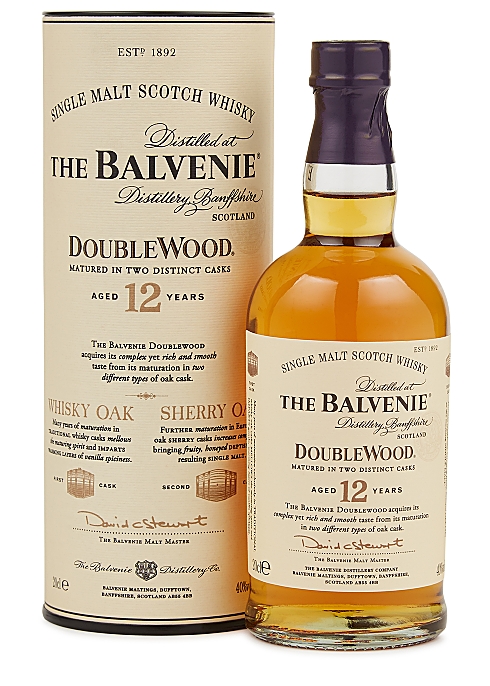 Doublewood 12 Year
Balvenie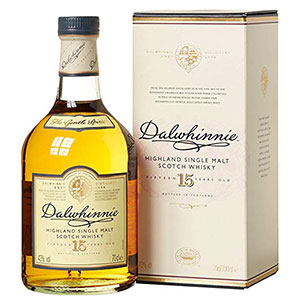 15 Year
Dalwhinnie
Aromas of soft heather, sweet honey and fresh citrus flavours accompanied by subtle peat and smoke.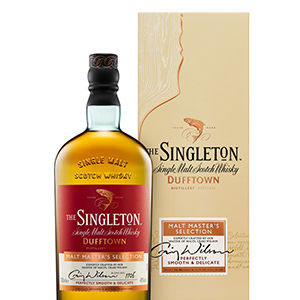 12 Year
Singleton
A fruit and nutty Speyside single malt whisky. A toffee, fruity dram.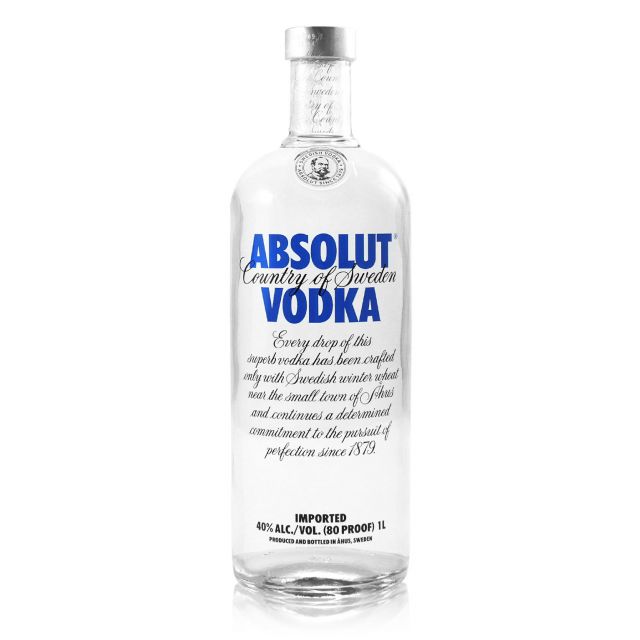 Vodka
Absolut
£2.60 single / £4.00 double
Our house vodka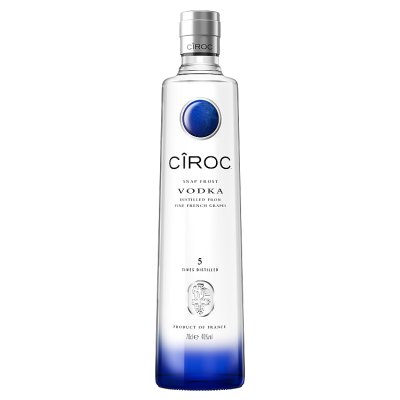 Grape Vodka
Ciroc
£3.00 single / 4.50 double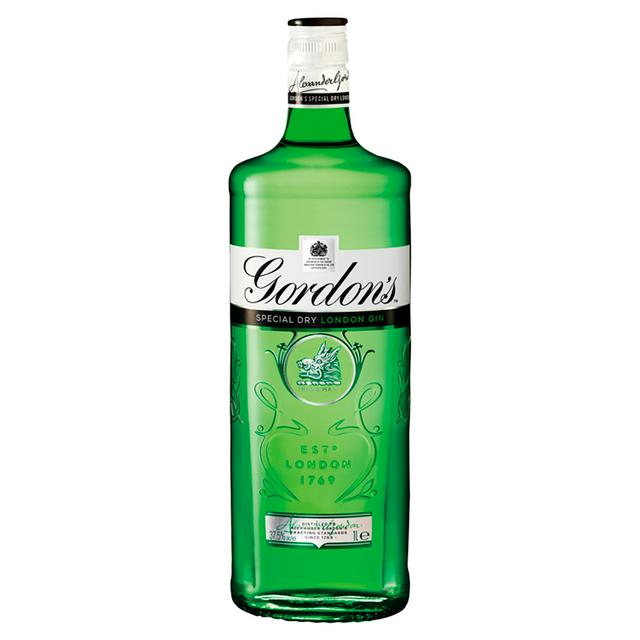 Dry London Gin
Gordon's
£2.60 single / £4.00 double
Your standard gin. We've got nice tonics so it'll taste fine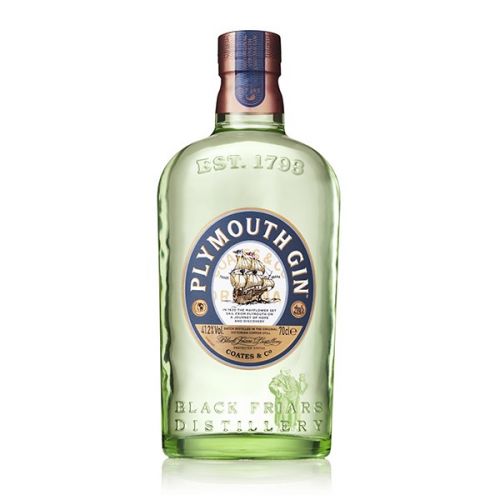 Plymouth Gin
Coates & Co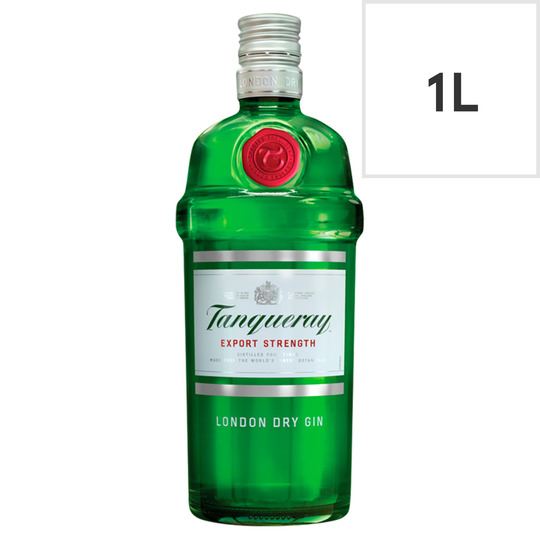 Export Strength Gin
Tanqueray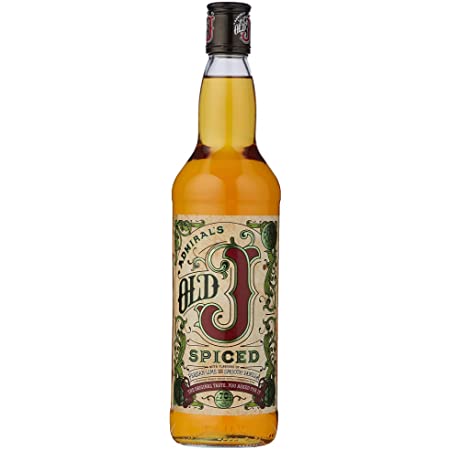 Spiced Rum
Old J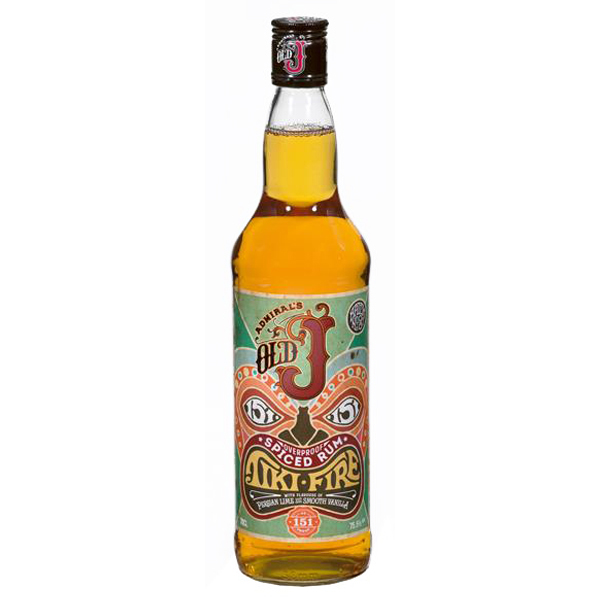 Tiki Fire
Old J
Overproofed spiced rum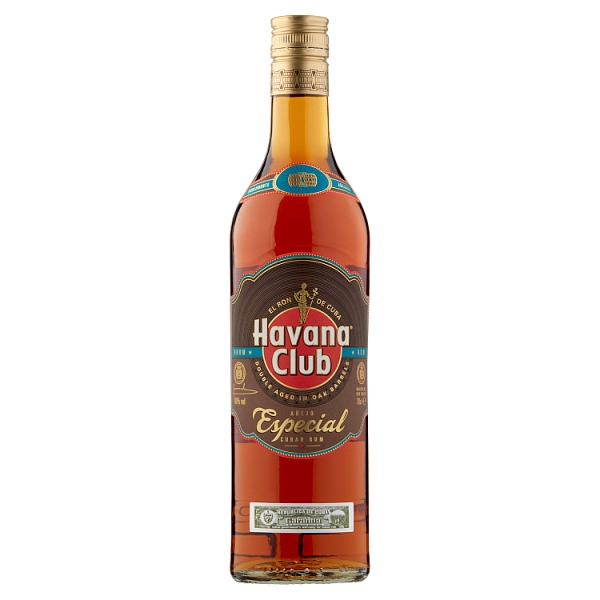 Havana Club
Especial Rum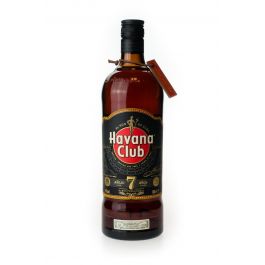 Havan Club Aged 7 Year
Havana Club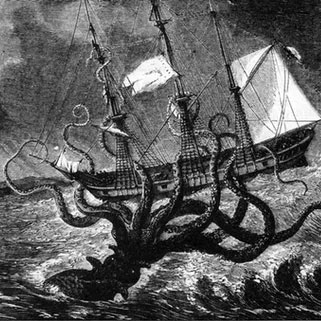 Dark Spiced Rum
Kraken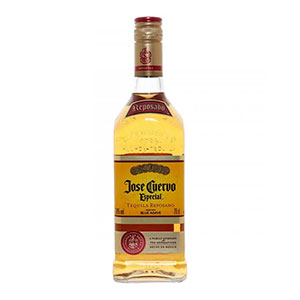 Blue Agave Tequila
Jose Cuervo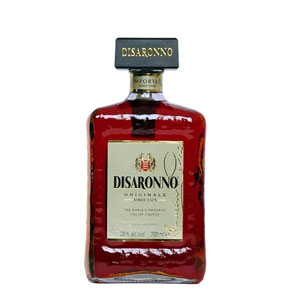 Amaretto
Disaronno
Almond liqueur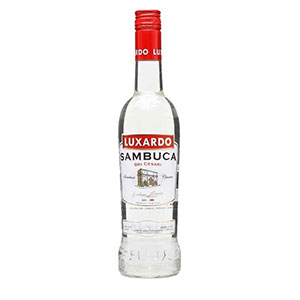 Sambuca
Luxardo

Ghost Ship Alcohol Free
Adnams
Alcohol-free version of the ghostly pale ale loved the world over. (It's actually 0.5% ABV so don't drink 20 bottles in less than an hour and drive home.)

Erdinger Alkoholfrei
Erdinger Weissbräu
(Vegan)
The official publicity says "a non-alcoholic wheat beer and the ultimate sports and fitness beverage". ¯\_(ツ)_/¯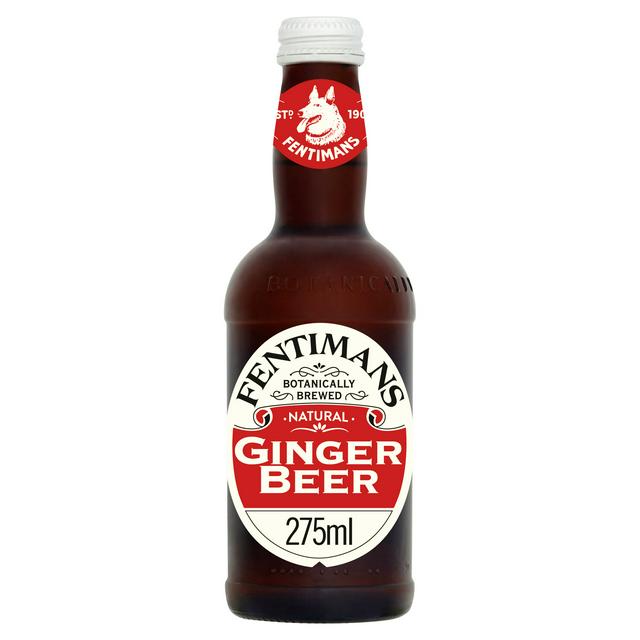 Ginger Beer
Fentimans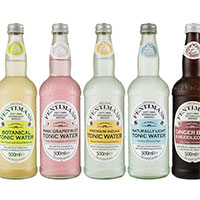 Soft Drinks
Fentimans
We've currently got Ginger Beer, Curiosity Cola, Cherry Cola, VIctorian Lemonade, and Mandarine and Sevile Orange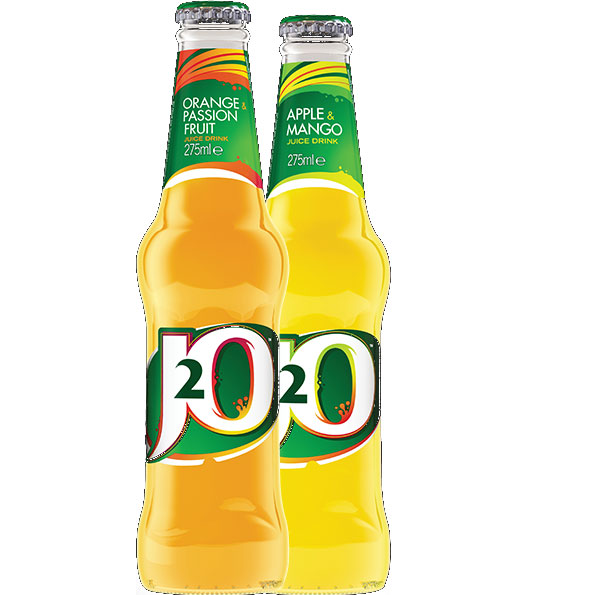 J2O
Britvic
We've got Orange & Passionfruit, and Apple & Mango.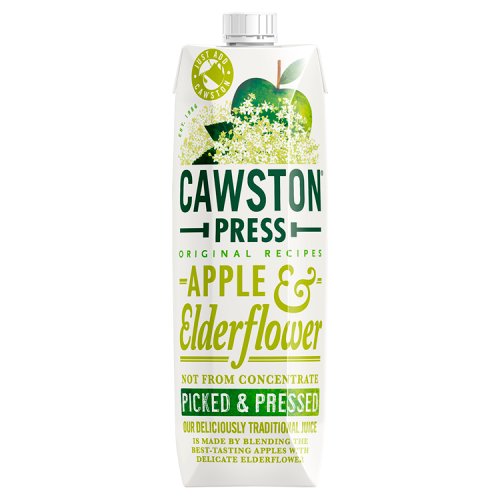 Apple and Elderflower
Cawston Press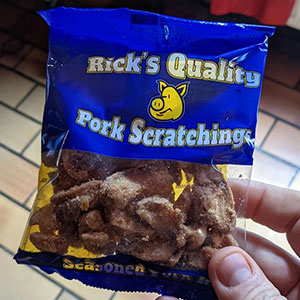 Pork Scratchings
Rick's Foods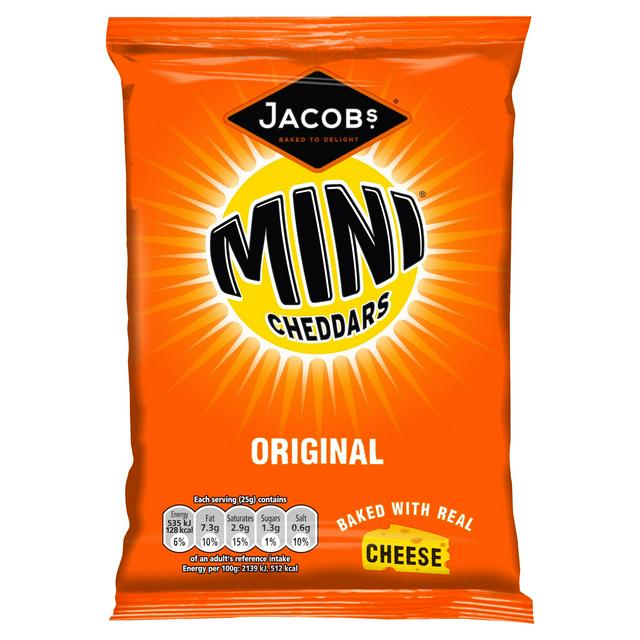 Mini Cheddars
Jacobs
Available in Original and Branston Pickle flavour. Both contain wheat, milk and barley.
Sea Salt Crisps
Pipers
(Vegan)
(Gluten free)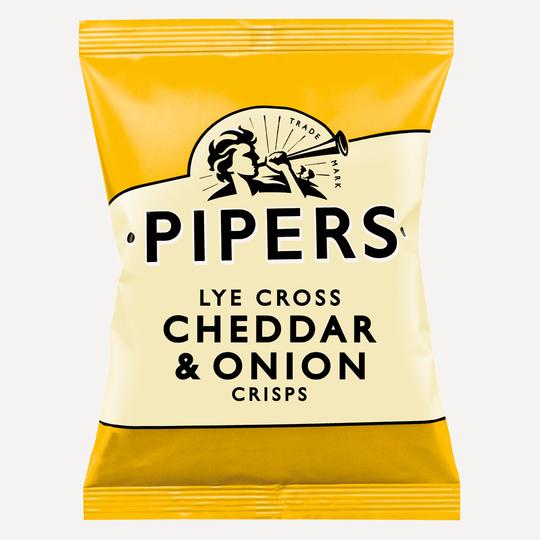 Cheese and Onion
Pipers
(Gluten free)
It says Lye Cross on the packet but no-one really knows what that means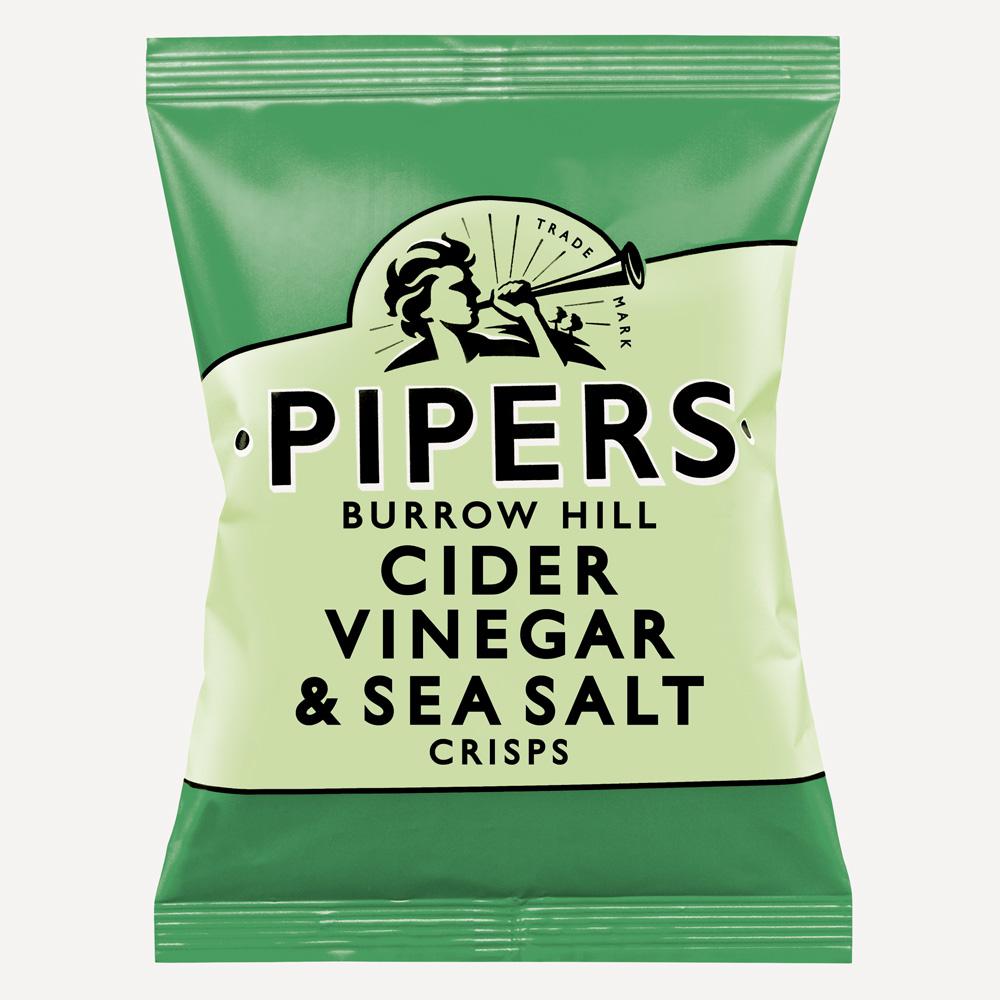 Salt & Vinegar
Pipers
(Gluten free)
It's not just vinegar, right? It's CIDER VINEGAR. Cider Vinegar from BURROW HILL no less! What are you waiting for? *points at packet urgently* Burrow Hill Cider Vinegar!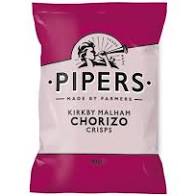 Pipers
Chorizo
(Gluten free)
They've actually got meat dust on them so not for vegetarians.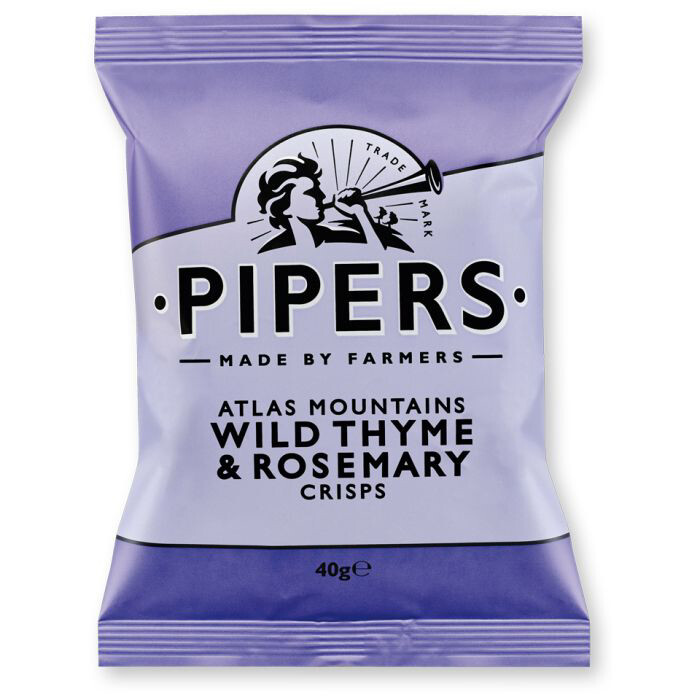 Rosemary & Thyme
Pipers
(Vegan)
Salted Peanuts
KP
(Vegan)
(Gluten free)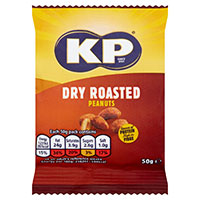 Dry Roasted Nuts
KP
(Vegan)
(Gluten free)